REVIVE – The Living Room is financed through your regular giving. Giving to the church is an expression of our faith and an act of worship to God.
If you used to give in our offering on Sundays, then now may be the ideal time to reconsider online giving.
WHY WE GIVE
We believe the bible makes it clear that generous giving is an important part of the Christian life. As God as so generously blessed us, our desire is to emulate His generosity.
2 Corinthians 8:7
'But since you excel in everything—in faith, in speech, in knowledge, in complete earnestness and in the love we have kindled in you—see that you also excel in this grace of giving.'
1 Corinthians 16:1-2
'Now about the collection for the Lord's people: Do what I told the Galatian churches to do. On the first day of every week, each one of you should set aside a sum of money in keeping with your income, saving it up, so that when I come no collections will have to be made.'
While the New Testament lays down no specific rules as to the amount we should give, we believe that the Old Testament principle of giving a tithe (one tenth) of our income to God is one which honours Him and always brings His blessing upon the giver.
Malachi 3:10
'Bring the whole tithe into the storehouse, that there may be food in my house. Test me in this," says the Lord Almighty, "and see if I will not throw open the floodgates of heaven and pour out so much blessing that there will not be room enough to store it.'
OPTION 1 | ONLINE BANKING
This is our favourite way because there are no charges – so we receive the full amount you give!
Sort Code: 60-05-16
Account No: 18537804
Account Name: CC001 Camborne Current
To give online to REVIVE – The Living Room, please click on the link below.
OPTION 3 | PAY BY CHEQUE
Please make cheques payable to 'Revive Church' and bring it with you to church or post to: Revive Church, The Living Room, Kerriers Way, Camborne, Cornwall.
OPTION 4 | GivtAPP
You can also pay via the GivtApp by downloading it on your Android or IOS device and search for Revive Church Camborne.
You can also use a QR code scanner and scan the code below taking you straight to our giving page.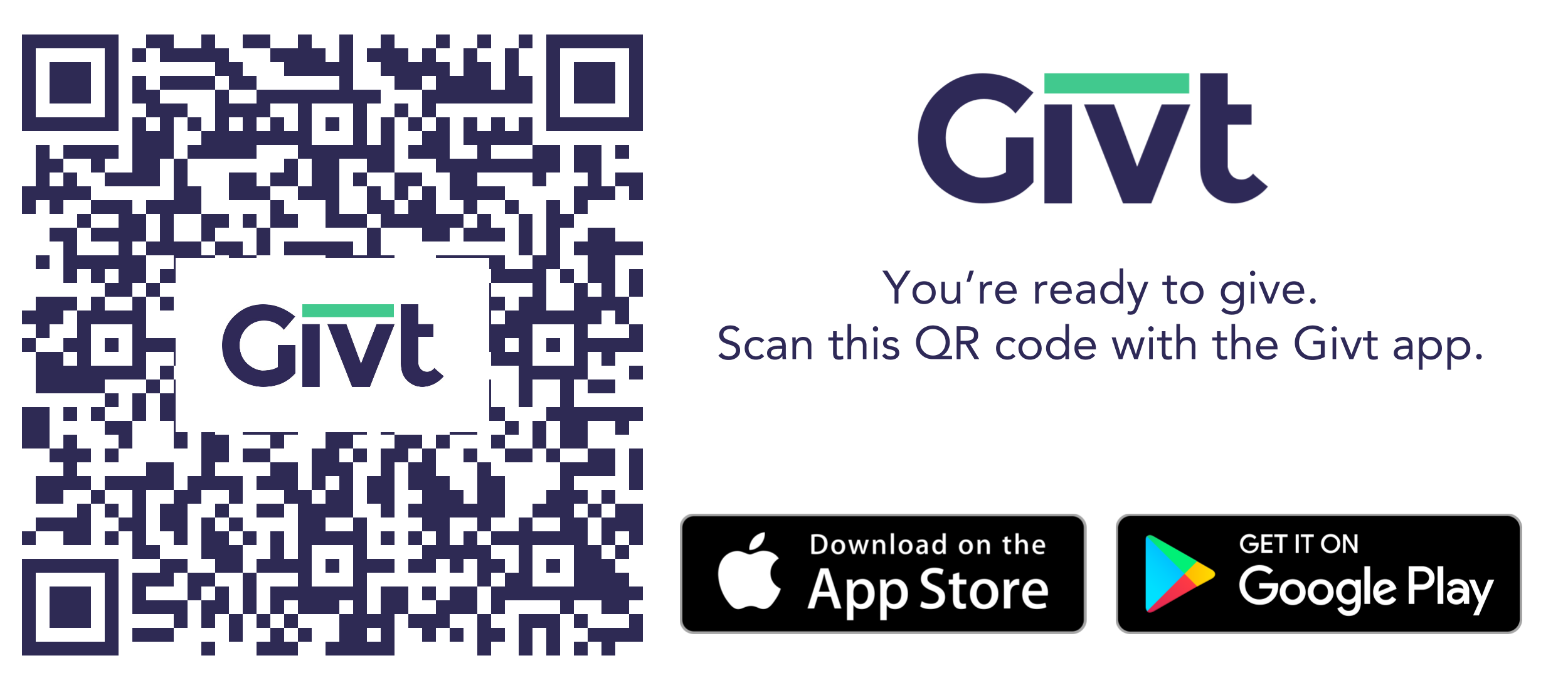 GIFT AID
If you're a UK taxpayer we can gain an additional 25% of the amount donated at no cost at all to you!
All you need to do is complete a gift aid form once – and any further donations you make, will allow us to claim an additional 25% of the amount you donate – which makes a big difference to us.
Financial Governance
REVIVE is a part of the Elim Pentecostal Churches in the UK & Ireland (Registered Charity Number: 251549) and are subject to strict financial governance and ethical practises. The local leadership works with the Elim Churches national office to ensure compliance with all requirements and external auditors are commissioned to oversee the accounts.